Membership Has Its Benefits
America's Christian Credit Union offers more benefits than just our great products and rates. Thanks to our partnerships, we at ACCU are delighted to offer you special discounts and offers for a range of products and services. Take a look below to see the discounts available to our members.
TurboTax®
You don't need to be a tax expert to get your taxes done right. ACCU has teamed up with TurboTax® Online to provide members with an easy way to file taxes. TurboTax® translates taxes into easy questions about your life and puts everything in the right forms for you. Save up to $15 on TurboTax® and get your maximum refund.
Maximum refund guaranteed
100% accurate calculations guaranteed
Audit support guaranteed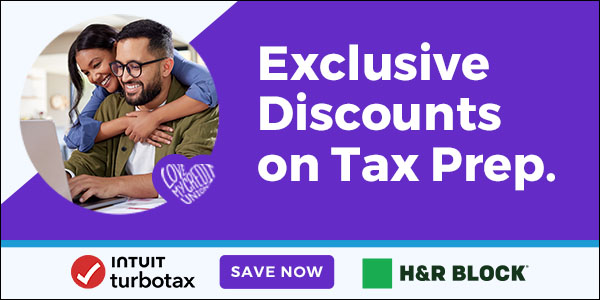 ---
FreeWill – Will and Trust Service
Did you know you can make the most important plans in life for free from the comfort of your own home? Introducing our newest member benefit: FreeWill. In just 20 minutes, you can create a will or trust to support the people and causes you care about most even after you're gone. Best of all, it's FREE to America's Christian Credit Union members.
Will
Revocable Living-Trust (CA Only)
Beneficiary Designation
Advance Healthcare Directive
Financial Power of Attorney
Charitable Stock Gifts
---
Auto Buying Discount through TrueCar
No haggle car buying discount service
No restrictions on make or models – Driven by local dealer participation
---
Auto Buying Discount through Enterprise Car Sales
No haggle car buying discount service on thousands of makes & models
109 point inspection by certified ASE Technician
7 day repurchase policy
12/12 limited Powertrain Warranty
TruStage Life Insurance Plans
We offer policies to help protect members. Underwritten by CMFG Life Insurance Company, these plans are designed to fit your budget and provide excellent coverage. Call 855.612.7909 for more information.
---
Calm App
Find Calm in the chaos with access to hundreds of guided meditations, sleep stories, breathing exercises and relaxing music on Calm, the #1 App for Meditation and Sleep. ACCU Members can receive a discount on the annual subscription to the Calm app.
---
Love My Credit Union Rewards
Members can save on a variety of products and services like TurboTax, wireless service, home security, travel & entertainment and more through Love My Credit Union Rewards.

---
TracFone Discount
YOU COULD BE SAVING UP TO $360 PER YEAR ON WIRELESS
Save up to $360 per year on your wireless bill when you switch to no-contract wireless. Keep your phone, number and network for less.
Visit our partner site and start saving on your wireless today.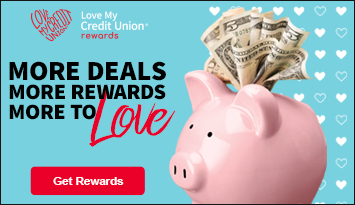 ---